Media Center News
Greetings Cardinals!  Things are busy in the media center as we move into our final weeks of the school year!  Below are some important dates regarding book fair and library materials.  Please note that our book fair dates are intended to cover one full related arts rotation; therefore, each class will have one "browse" day to look around and make wish lists, and one "shop" day.  Our operating hours will be 8:30-2:30 daily. Parents are welcome and encouraged to visit any time during those hours!  We would also LOVE to have parent volunteers to help us out; it's lots of fun, plus volunteers will receive a 25% discount on any book fair purchases.  Click the link below to sign up!
http://www.signupgenius.com/go/60b0b45aeae22a0f58-book
April 25:        Last day for checkouts
May 9:           All media center materials must be turned back in
May 3-14:     Spring Book Fair
May 14:         Last day for classes in the media center
May 15-24:  Media center closed for inventory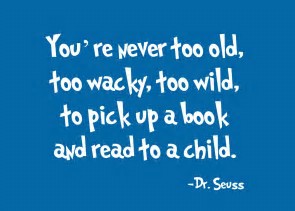 Cunningham Creek Library: Links for Learning
About our Media Center
Hello!  My name is Constandina Tutten and I am the new media specialist here at Cunningham Creek Elementary School.  While I have worked at a number of schools in St Johns County and am therefore not new to the district, I am new to the media specialist position and I could not be more thrilled to be here; it truly is a dream job for me!  I am fortunate to work alongside Mrs. Susan Sherman, an amazing media paraprofessional, and we strive every day to provide experiences for our students in the media center that are engaging and exciting and really encourage a passion for reading.
Our media center operates on a fixed, 7-day schedule, ensuring every student has time to visit, participate in lessons and activities, and check out materials.  Your child will visit with their class twice during every 7-day rotation, checking out during one of those visits.  Kindergarten and first grade students may check out one book at a time, second graders may check out two books, third graders, may check out three books, fourth graders may check out four books, and fifth graders may check out five books  On Wednesdays, students will have the opportunity to participate in S.T.E.A.M. (Science, Technology, Engineering, Art, and Science) activities during our school's WOW Wednesday program.  One grade level each week visits the media center on WOW Wednesdays.  This is a great time for our students to hone their critical thinking and teamwork skills as they explore and create!
We welcome volunteers in the media center. Please feel free to email [email protected] any time for more information or to ask about specific needs and opportunities.