FSA/FCAT student score reports will be ready for pick up this summer.  As soon as they are delivered to our school we will update this message.  Thank you for your patience.
Dana Kelly won Teacher of the Year for ALL of St. Johns County.
CCE loves our Captain Kelly and we couldn't be more proud!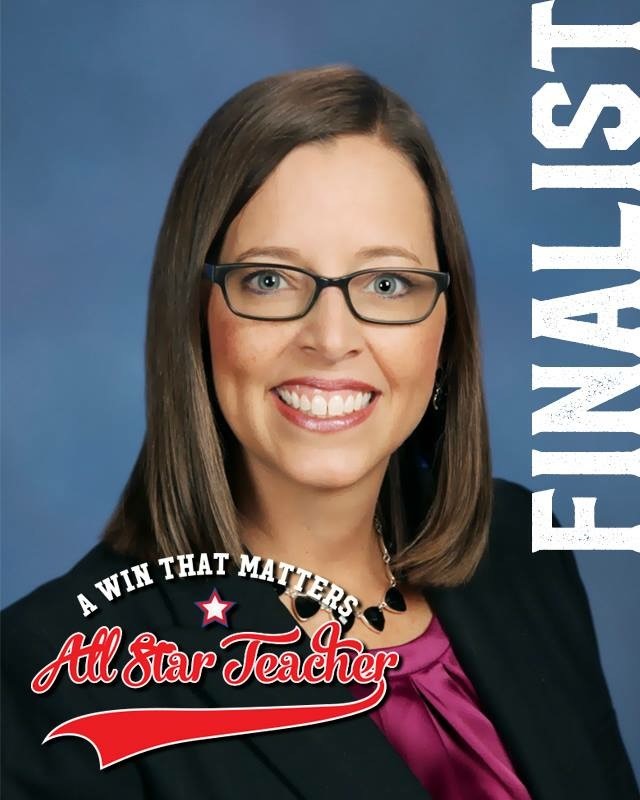 ---
CCE is Hooked on Books!
To watch our "Peter Pan and the Lost Books of Neverland" staff production, click HERE!
Monday, December 19th – Hooked on Books Reading Spots Video!
Tuesday, December 20th – Hooked on Books Reading Spots Video!
Wednesday, December 21st – Hooked on Books Reading Spots Video!
In the month of February we celebrate Caring!

Citizenship Do your share to make your school and community better • Cooperate • Get involved in community affairs • Stay informed; vote • Be a good neighbor • Obey laws and rules • Respect authority • Protect the environment • Volunteer
Responsibility Do what you are supposed to do • Plan ahead • Persevere: keep on trying! • Always do your best • Use self-control • Be self-disciplined • Think before you act — consider the consequences • Be accountable for your words, actions, and attitudes • Set a good example for others
Fairness Play by the rules • Take turns and share • Be open-minded; listen to others • Don't take advantage of others • Don't blame others carelessly • Treat all people fairly
Caring Be kind • Be compassionate and show you care • Express gratitude • Forgive others • Help people in need
Trustworthiness Be honest • Don't deceive, cheat, or steal • Be reliable — do what you say you'll do • Have the courage to do the right thing • Build a good reputation • Be loyal — stand by your family, friends, and country
Respect Treat others with respect; follow the Golden Rule • Be tolerant and accepting of differences • Use good manners, not bad language • Be considerate of the feelings of others • Don't threaten, hit or hurt anyone • Deal peacefully with anger, insults, and disagreements
FSA Redesigned Score Reports Information from FDOE
Florida Standards Assessments (FSA), statewide science assessments and statewide end-of-course assessments score reports have been redesigned to make them more meaningful for Florida's students, parents and educators. Information on the new reports can be found HERE.