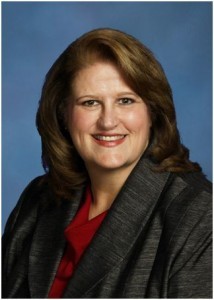 Principal, Edie Jarrell
Edie Jarrell returns to Cunningham Creek after serving as the principal of Wards Creek.  Previously, Edie was the Assistant Principal at Cunningham Creek for three years.
Before moving to St. Johns County, Edie enjoyed 27 years of service as a Teacher, Media Specialist, Administrative Instructional Support, and Assistant Principal. Edie earned her Bachelors of Arts in Education, with a focus on Exceptional Education from the University of North Florida in 1981. In 1989, Edie was awarded her Masters in Educational Leadership from UNF. In 1998, Edie completed her Masters in Information Studies and Library Science from Florida State University. Edie's love for children and her passion for education continue to kindle her desire to make a positive impact on our community and students.
Assistant Principal, Kim Miller