Welcome to Our Media Center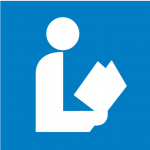 Parental Choice Library Book Restriction Form
Parents may utilize this form to restrict titles their child may check out in the school library. Please complete the form and return it to your child's teacher or librarian.
This form is only required when a parent is seeking to restrict access to materials in the media center.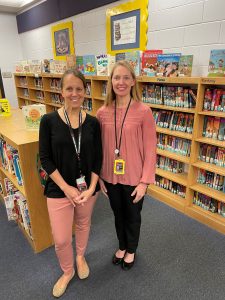 Hello!  My name is Constandina Tutten and I am the media specialist here at Cunningham Creek Elementary School.  This is my sixth year at CCES and I could not be more thrilled to be here; it truly is a dream job for me!  I am fortunate to work alongside Mrs. Julianne Turner, an amazing media paraprofessional, and we strive every day to provide experiences for our students in the media center that are engaging and exciting and really encourage a passion for reading.
Our media center operates on a fixed, 4-day schedule, ensuring every student has time to visit and participate in lessons and activities.  Your child will visit with their class once during every 4-day rotation.  Students in grades K-2 may check out 2 books at a time, and students in grades 3-5 may check out 3 books at a time.  The media center is open daily from 7:50 AM – 8:20 AM for checkouts.  On Wednesdays, students will have the opportunity to participate in S.T.E.A.M. (Science, Technology, Engineering, Art, and Science) activities during our school's WOW Wednesday program.  One grade level each week visits the media center on WOW Wednesdays.  This is a great time for our students to hone their critical thinking and teamwork skills as they explore and create!
We welcome volunteers in the media center. Please feel free to email me any time for more information or to ask about specific needs and opportunities.
"You're never too old, too wacky, too wild, to pick up a book, and read to a child."