Jud Strickland, Principal
Contact Mr. Strickland:

[email protected]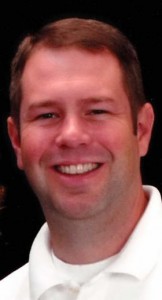 Mr. Strickland is in his third year here at CCE. Before coming to Cuningham, Mr. Strickland had more than 20 years of experience within the Duval County Public School System with 10 years spent as a principal where he was responsible for opening Bartram Springs Elementary School. He also held the position of executive director for elementary turnaround schools and most recently served as the chief of elementary schools where he was responsible for leading and managing 53 elementary and two K-8 schools with more than 30,000 students. Strickland has a Bachelor of Arts in Elementary Education and a Master of Arts in Educational Leadership both from the University of North Florida.
"I am overwhelmed with excitement about joining the Cunningham Creek Elementary School family," said Strickland. "The school has a rich history of success and I look forward to being a part of a faculty and staff that put children first."
Jeanette Murphy, Assistant Principal


Contact Mrs. Murphy: 

[email protected]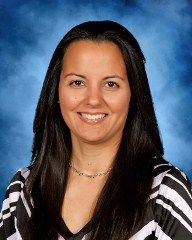 Mrs. Murphy has been employed by the St. Johns County School District since 2004. She began her teaching career as an elementary school teacher and reading specialist in 1997 in Miami-Dade and Broward Counties. She continued her teaching career in Fruit Cove Middle School as a teacher for several years. Mrs. Murphy was promoted as Fruit Cove's Curriculum Resource Coordinator and shortly after as Crookshank Elementary's Assistant Principal. During the 2011-12 school year, she ruturned to Fruit Cove as the Assistant Principal. In 2015, Mrs. Murphy was appointed as the Assistant Principal of Cunningham Creek Elementary.  Mrs. Murphy holds a Bachelor's Degree in Psychology from Florida International University, a Master's Degree in Education from Barry University, and a Certificate in Educational Leadership from Florida Atlantic University. Her certifications include School Principal, Educational Leadership, Middle School Math, Elementary Education, and holds an ESOL Endorsement. She has chaired the School Advisory Council, mentored UNF students through field experiences, and was a trainer for the National Board for Professional Teaching Standards.
"I am excited to serve the students and families at Cunningham Creek.  The moment I walked in I immediately felt the warm and caring atmosphere CCE is known for."