Session 1 – 9/15 to 11/3/2021
Session 2 – 11/17/2021 thru 2/2/2022
Session 3 – 2/16 thru
WEDNESDAY ACTIVITY
Pottery Plus 1:50-2:50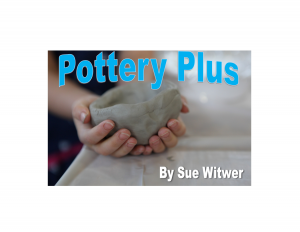 To sign up click the link below
https://uxdesigngroup.com/potteryplus/potteryplus-sign-up/
We are offering after school pottery classes to students at the schools listed below. Students will learn the fundamental techniques for clay building and they will build and glaze unique projects. The one-hour class will be taught by Sue Witwer.
At the end of each session the young artists will host an art show to display their work. Parents will receive invitations one week before the event. I look forward to creating unique pottery with your child and allowing them to let their inner artist out. If you have any questions or concerns, please don't hesitate to call or text me, Sue Witwer, at (904)262-1155 or email [email protected]
If you register your child for this activity and they are not currently enrolled in Extended Day services, please make sure to go to "Important Forms and Links" on the Extended Day page to download the 2-page "Enrichment Only Registration Form".  This form must be completed and turned in with the annual $25.00 registration fee, per child, before your child(ren) can start the activity.  This is for CCE and is separate from any fees the activity charges.