Tuesday Classes from 2:50 – 3:50
Session 1    September 9th through November 9th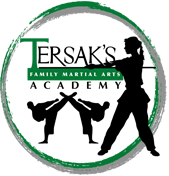 https://www.tersaksmartialarts.com/tersaks-family-martial-arts-after-care
Tersak's Family Martial Arts After School Program
2019 – 2020 Registration! Space is limited!!!
Payment plus submission of the below form are required to hold your child's spot.
Please call 904.262.8200 to set up a free trial at our school located at 12276-201 San Jose Blvd.  If the session at your school fills up, call us to be added to a wait list.