***2021-2022***
Start Date TBD
TUESDAY ACTIVITIES
VegeCooking 2:45-3:45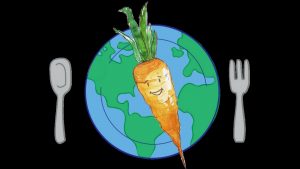 https://www.vege-cooking.com/st-johns-fl
After-school Cooking Club​
Awesome after-school enrichment classes for 1st through 5th grade.  Classes for younger students are in the works!
Kids create the weekly recipe in a fun, safe and sanitary environment.  Themes such as "Around the World", "Garden to Table", and "Delectable Desserts" are just a few examples of what we offer.  Kids learn corresponding curriculum through story, hands-on participation and various centers that fit within that session's theme.
If you register your child for this activity and they are not currently enrolled in Extended Day services, please make sure to go to "Important Forms and Links" on the Extended Day page to download the 2-page "Enrichment Only Registration Form".  This form must be completed and turned in with the annual $25.00 registration fee, per child, before your child(ren) can start the activity.  This is for CCE and is separate from any fees the activity charges.